Third-tier side Gorilla Highland Sports Club have been boasted massively as they commence their 2022/23 Stanbic Uganda Cup campaign on matchday 5 of the Round of 64 on Thursday.
They have received a brand-new jersey and financial support of Ug shs. 500,000 from Kisoro-based social enterprise Gorilla Highland Coffee ahead of Thursday's faceoff with FUFA Big league outfit Kataka Fc at Mashaka playground in Kisoro.
Co-founded by Richard Rugaya, Gorilla Highlands Coffee is a coffee co-op in Kigezi that started to create social change in communities where coffee is grown and provide change to communities where coffee is consumed. Through the sale of high-quality, specialty-graded, single-origin coffee, the organization aims to better the livelihoods of coffee farmers in the gorilla habitat of Southwest Uganda and, in turn, protect the gorilla population by taking away the need to poach.
And part of the beneficiaries are budding football players founded in 2008 as Nyarusiza Football Club before it rebranded to Gorilla Highlands Sports Club and are seeking promotion to the FUFA Big League (second tier of Uganda football).
"Over the years the proceeds we make from coffee has enabled us to save silverbacks through anti-poaching campaigns, giving educational opportunities to children, healthcare to our farmers, and supporting our local sportsmen," Mr. Rugaya said.
Club CEO Joseph 'Mr. Lee' Nsabiyunva said, "We have eternal gratitude for Mr. Richard Rugaya, the President and director of Gorilla Highlands Coffee, Mrs. Kampire Claudine, and partner organization, Climate Actions Now. Org. This partnership will yield much better fruits and we have high hopes that the team makes it to big league playoffs."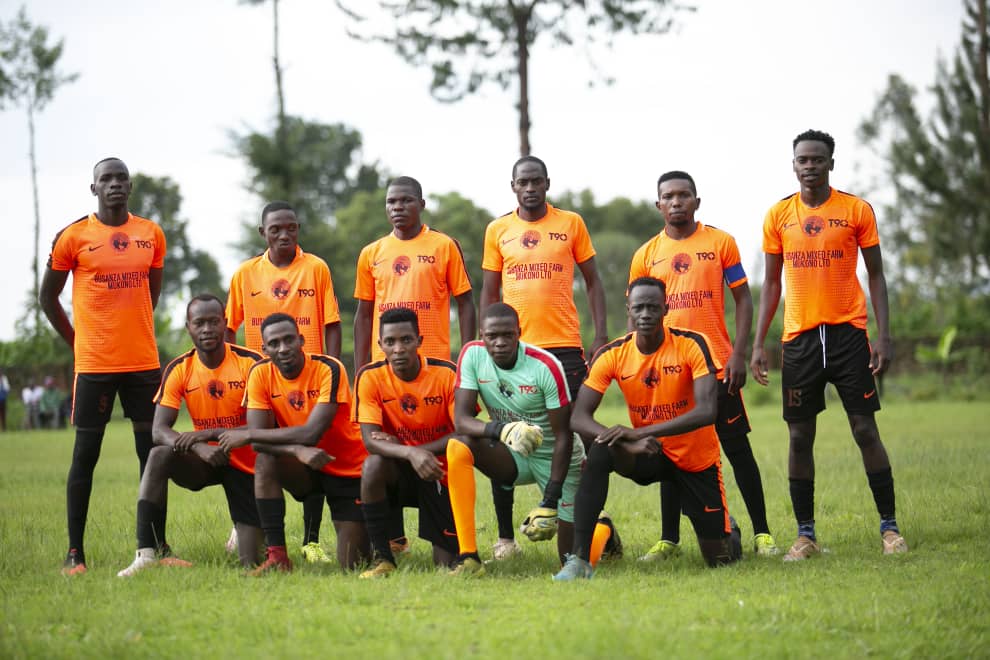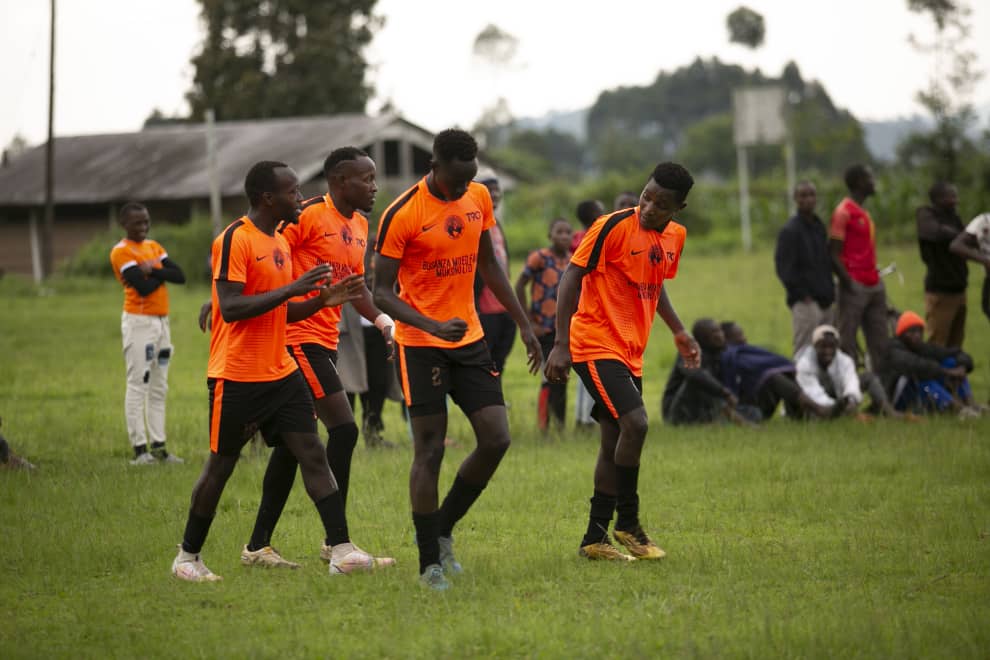 Mr. Rugaya has previously connected the Kisoro club to Real Oviedo F.C, a Spanish football club based in Oviedo, Asturia.
In the interim coached by FUFA D license holder Sulaiman Mukiibi, GHSC is flying in 3rd position of the Kigezi subregional league four points behind NTODA of Ntungamo District and second-placed Rwampara Bulls. There is experience from veteran Kato Hussein Nuwamanya signed from Nyamityobora FC and Amanya Junior who was key in the promotion of Maroons FC to the Uganda Premier League.