Since it was a public holiday, City Tycoon Dr Sudhir Ruparelia together with his family on Tuesday February 16, 2021 enjoyed their Janan Luwum Day at Uganda Wildlife Education Centre (UWEC) popularly known as Entebbe Zoo.
The nature lovers Ruparelia family members through their charity works, have immensely contributed to the growth of the tourism sector in Uganda.
On their visit, Dr Sudhir and family checked out Kabira, 23, Uganda's oldest male rhino named after Kabira Country Club, a property owned by the business magnate.
It should be remembered that in 2001, which is 20 years ago, Sudhir sponsored the translocation of a then three-year-old rhino from Solio Ranch in Kenya to the Entebbe Zoo.
The nature lover tycoon Sudhir Ruparelia under the Ruparelia Foundation late last year, also "adopted" a baby rhino at the Uganda Rhino Sanctuary in Nakasongola.
While at the zoo, Sudhir had the opportunity to feed baby elephants with the UWEC staff and witness a surgical procedure on a lion. He applauded the improvements at the facility.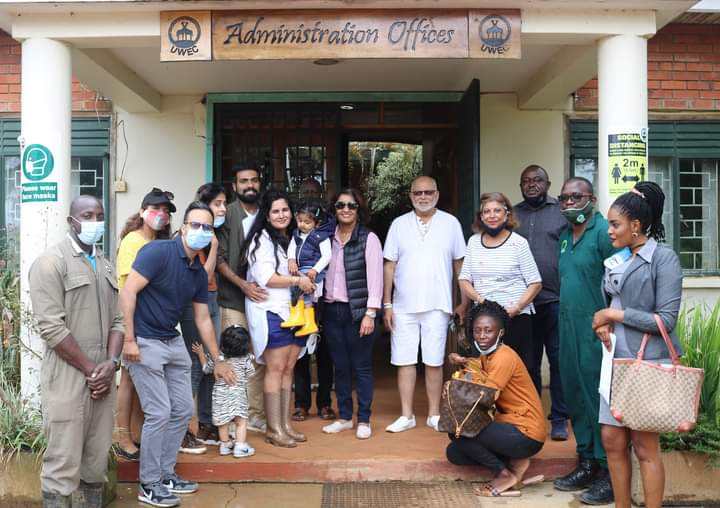 "It is worth a visit," Sudhir summed up his experience while endorsing the facility.
"The family was all in awe of our improvements, conservation programs, and varied biodiversity! The Entebbe Zoo is truly a family destination!," the management of UWEC posted on their social media platforms on Wednesday.
The Ruparelia Foundation also supports the Ngamba Island Chimpanzee Sanctuary and in 2018 "adopted" a baby chimp and named it Ruparelia. During last year's lockdown as the facility was not receiving any tourists, the Ruparelia Foundation made a Shs10m donation to help feed the animals on the island.