The 1st lucky winner of Uganda Tourism Board (UTB), Take on the Pearl of Africa campaign, Dominic Tugume has admitted owe of his trip to the magnificent Sipi Falls in Kapchora.
Tugume who just returned from a full expenses paid trip to Mbale and Kapchorwa courtesy of the UTB was accompanied by comedian Alex Muhangi, actresses/dancer Natasha Sinayobye, actress/media personality Cleopatra Koheirwe and Miss Tourism Busoga Sandra Nguma.
According to UTB, the campaign aims to both create awareness and also educate Ugandans on the various tourist spots around the country; with emphasis on What? When? How? Who? And Where to Travel.
"Travelling to Mbale and the Sipi Falls in Kapchorwa was a great experience. I was so excited to be the first winner of take on the pearl and also get to ravel with one of my favorite celebrities and see my beautiful country. This has been a great experience and would like to encourage Ugandans to participate in this campaign and get the opportunity to travel Uganda, the Pearl f Africa," an excited Tugume revealed.
'Take on the Pearl of Africa' campaign  witnessed Tugume traverse tourism sites and attractions in Eastern Uganda which included visiting the Jinja Nile Bridge, staying at the luxurious Mbale Resort, religious tourism visit to the Semei Kakunlgulu heritage site, hiking and abseiling at Sipi Falls. The day was capped off with an immersive bonfire story telling experience to understand the cultural values of the Sebei people and their way of life. This was coupled with lots of evening entertainment including silent disco, comedic and musical performances.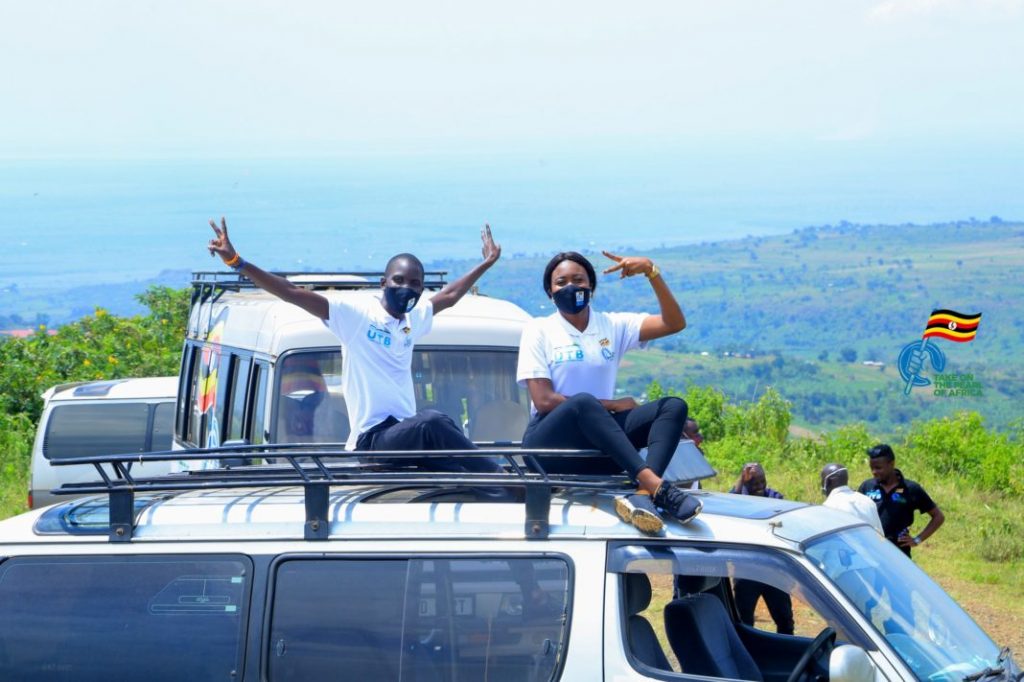 Tugume won his maiden trip after observing all protocol directed to be followed as a rare photo of Sipi Falls – the first tourist attraction was posted on Visit Uganda Facebook and Twitter social media.  All participants opting to take part in the campaign are urged to follow keenly on the Visit Uganda Facebook and Twitter pages to follow the dynamics of the challenge for a chance to win part of the 7 remaining trips across Uganda. A winner will be selected every Tuesday of the week from now until November 2020.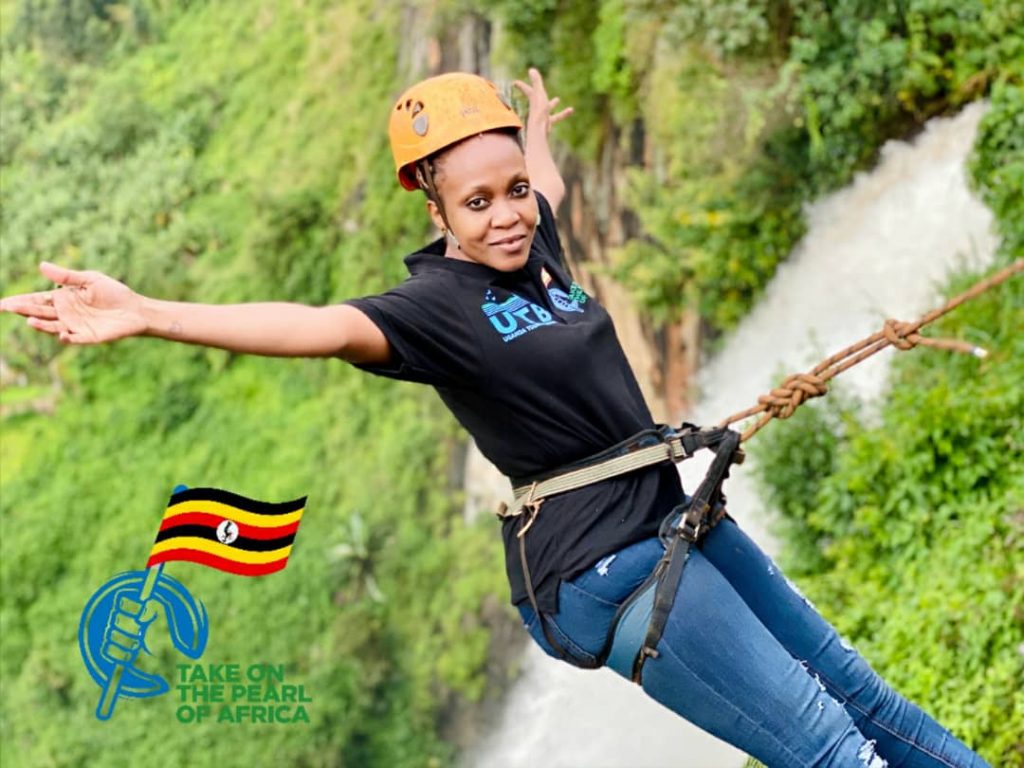 Mechanics of the campaign
Post the contest photo on Visit Uganda social media pages every Friday.
Get people to respond with name of the place and the reasons why they want to go to that place, for a chance to win the trip.
People get their friends and family to come and like their comments.
Correct comment with highest likes by Tuesday of the following week is selected the week's winner.
Winners will be selected and announced weekly.