Ugandan Rally Ace and City Tycoon Rajiv Ruparelia bounced back with an impressive to finish third in the Kassanda Sugar Rally in Mityana on Saturday, June 5th 2021.
The 4th round of NRC rally in Kassanda was won by Jas Mangat while National rally Championship leader Dancun Mubiru came second with Rajiv Ruparelia scooping the third position ahead of Al Hassan Alwi in fourth position.
Covering a distance of 130km, Rajiv emerged 3rd from the race ahead of celebrated drivers including; Amiri Kavuma, Shaffic Senabulya, Oscar Ntambi, Faisal Kayiira, Mustafa Mukasa,Muzamir Watolya Mwami, Dr.Godfrey Nsereko, Edward Kirumira, Ibrahim Lubega, Hajji Ismail Waligo, Peter Busingye, Innocent Bwaniki, Umar Daudi, John Barrows Lumu, Mark Lubega, Abdul Katete, Fred Busulwa, Ponsiano Lwakataka, Umar Mayanja among others.
Meanwhile, Rajiv attributed the performance to the love from his fans and his sleepless technical team.
"We conclude the UMC Kassanda Sugar Rally 2021 in the third place podium finish. Massive thanks to the technical team and the fans who supported us from their homes (we could feel the love all the way from to Mityana)" said Rajiv after the competitions.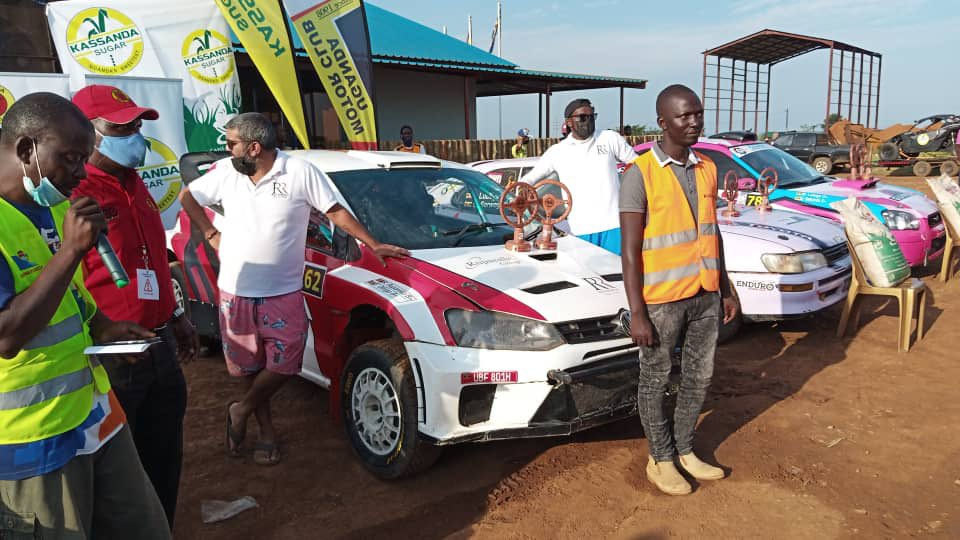 Now, Rajiv and team will focus attention on the upcoming Pearl of Africa rally under the Federation of Motor Sport in Uganda (FMU).
Navigated by Ronnie Walia, Rajiv's team 'RR – Double Trouble' is managed by veteran rally driver Dipu Rupareria while Mike Mwangi is the Chief Mechanic.